News: Come And Get It: The Comic Book Tattoo Songs! And New Artwork!
Posted by woj on
Friday, May 02, 2008
|
Cherries
Hear ye! Hear ye! Undented is pleased to announce the "track listing", if you will, for the upcoming Comic Book Tattoo anthology!
Rantz was kind enough to send us the list of songs which, in this order, comprise the collection. Covering the width and breadth of Tori's catalog, from the old to the new and the hits to the obscure, every Toriphile should find at least one of their favorites of Tori's girls in the book's chapters — and maybe find a few new favorites as well!
UPDATE: But wait! There's more! We have three more exclusive panels of sample artwork from the collection. They are from the stories for "Marianne", "Space Dog", and "The Waitress". Check them out beyond the cut — and thanks, again, to Rantz for allowing us to share them with everyone!
The songs that inspired the stories in the anthology are: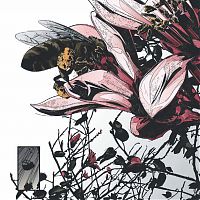 Flying Dutchman
Bouncing Off Clouds
Girl
Merman
Take To The Sky
Mr. Zebra
Little Earthquakes
Marianne
Crazy
Programmable Soda
Toast
Jackie's Strength
Little Amsterdam
Here. In My Head
Suede
Sugar
Teenage Hustling
Father Lucifer
Snow Cherries From France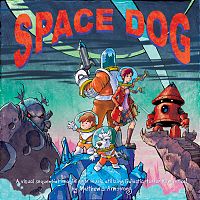 The Waitress
Caught A Lite Sneeze
Winter
Baker Baker
1,000 Oceans
Space Dog
The Beekeeper
Siren
iieee
Silent All These Years
Leather
Gold Dust
Precious Things
Glory of the 80s
Honey
Crucify
God
Pandora's Aquarium
Scarlet's Walk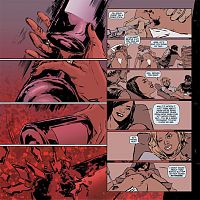 Beauty of Speed
I Can't See New York
Upside Down
Northern Lad
Roosterspur Bridge
Cornflake Girl
Pirates
Hey Jupiter
Devils and Gods
Past The Mission
Sweet The Sting
Ribbons Undone
Pretty Good Year
Keep an eye out for more details about the anthology to surface soon!