News: Two New Magazine Articles From the UK
Posted by woj on
Saturday, May 09, 2009
|
Articles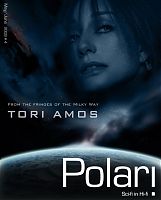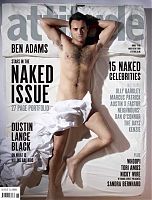 The current issue of Attitude and the next issue of Polari both feature interviews with Tori.
The Naked Issue, issue #179 of Attitude, a leading gay magazine in the UK, is available on newsstands now and is also available for purchase online. The article is not publicly available on the site but hopefully will be added later.
Polari also has a LGBT bent and is freely available online. Tori is the cover article for issue #4, "Sci-Fi in Hi-Fi," which will be out at the end of next week. A snippet of the article can be found on the editor's blog, along with the lovely cover art which we've naturally pilfered.
Update: WENN reports that, in the Attitude interview, Tori takes umbrage California votes for pushing through the Proposition 8 referendum that overturned gay marriage in California. A tio of the hat to Trent at Pink is the New Blog for that additional tidbit.