News: Polari Interview Now Up!
Posted by woj on
Wednesday, May 13, 2009
|
Articles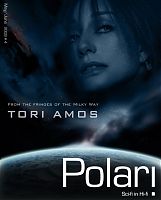 The cover article in Polari magainze that we mentioned last week has now been posted on the magazine's website for your viewing pleasure.
If you're Flash-o-phobic like this Web 0.1 dork, they kindly offer an HTML version of the interview as well. Very considerate of them, don't you think? Well, I appreciate it at least!