Support Undented!
Twitter & Facebook
Keep an eye on our Twitter and Facebook pages since we often post quickie updates there when we're on-the-go.
During tours, we do our best to cover setlists in real-time on Twitter. If you want to tweet a show in, just DM or @ us on the day and tell us to watch your stream that night.


Calendar
Tour Status
Tori is touring in 2017 to support the release of Native Invader. The European legs runs from early September through early October and the North American leg runs from late October to early December. We do not know if additional dates elsewhere will be added.
Other News Sources
Current Release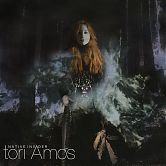 Native Invader (album, 2017)

Recent Releases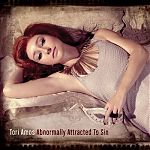 Abnormally Attracted To Sin (album, 2009)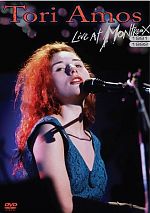 Live at Montreux 1991/1992 (DVD, 2008)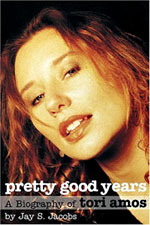 Pretty Good Years
(bio, 2006)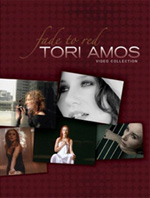 Fade To Red
(DVD, 2006)

Cherries On Top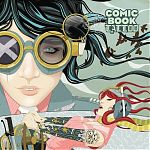 Comic Book Tattoo (book, 2008)

Search Results
Be sure to check out our other sections, Tour — where setlists and other concert-related material will be updated daily while Tori is on tour — and You. Lots of interesting stuff!
…Previews for The Light Princess begin continue through October 8th. …
http://undented.com/calendar/2891/the-light-princess-opens · October 08, 2013
…The Light Princess ends its run at The National Theatre. Books …
http://undented.com/calendar/2977/final-performance-of-the-light-princess · February 02, 2014
…The National Theatre has released a trailer for The Light Princess. It was premiered on Time Out London's blog …
http://undented.com/news/2973/watch-the-trailer-for-the-light-princess · December 22, 2013
…Press night for The Light Princess . …
http://undented.com/calendar/2919/the-light-princess-press-night · October 10, 2013
…forget amongst all the tour and ticket hub-bub, The Light Princess is still going on! After a wee break, …
http://undented.com/news/2960/listen-to-two-songs-from-the-light-princess · November 27, 2013
…As the penultimate performances of The Light Princess begin this weekend, Time Out London is offering … Faber and Faber has published the text of The Light Princess, including both lyrics and book. The paperback is …
http://undented.com/news/2978/a-little-light-princess-update-cheap-tickets-the-book · January 17, 2014
…On January 9th, The Light Princess' director Marianne Elliot and designer Rae …
http://undented.com/news/2981/listen-marianne-elliot-and-rae-smith-discuss-the-light-princess · January 21, 2014
…musical based on George MacDonald's The Light Princess is scheduled to take the stage in London in April … about it, so here's a quick refresher: The Light Princess tells the story of a girl who is exempt from the …
http://undented.com/news/2325/tori-s-princess-musical-will-see-the-light · January 26, 2011
…be working on is a theater adaptation of "The Light Princess," as reported in the UK Daily Mail. … the story in this very Tori-esque way: "The Light Princess" is deprived at birth of her gravity. … little bit, you can check out an essay on "The Light Princess" and other tales called Antigravity: Matter …
http://undented.com/news/845/backstory-on-the-light-princess · July 13, 2007
…Concrete details about the forthcoming The Light Princess musical are still elusive but, as The Stage …
http://undented.com/news/2880/oh-yeah-the-light-princess · December 11, 2012