News: Cherries
Be sure to check out our other sections, Tour — where setlists and other concert-related material will be updated daily while Tori is on tour — and You. Lots of interesting stuff!
A while back, we mentioned that Tori was contributing to a project from producer Jeymes Samuel called The Bullitts. The album, They Die By Dawn And Other Short Stories, features Tori along with Lucy Liu, Roisin Murphy, Passion Pit, and Mos Def.
Loudandquiet.com has a new interview with Samuel where he describes the process of making the album, which tells the story of Amelia Sparks, a lonely, angry woman who goes on a revenge mission and winds up on death row.
Here's what the article has to say about Tori's part in the project:
The only artist not immediately spellbound by the producer's charms was Tori Amos – one of Samuel's all-time favourites – and a notoriously private, introverted character.
"Tori Amos was hard," says Samuel, nodding slowly. "At first she was like, 'No, I'm not doing any collaborations.'" Instead of retreating defeated, he wrote her a letter. He told her about how, when he was a young boy running around with the other "runts" on his housing estate, he was the only one of his friends into her music. "They'd look at me as a weirdo for being into Tori Amos," he says, shrugging. "I explained that to Tori and asked her to let me be that bridge between her world and the Harrow Road. She totally understood it. Obviously it was music contingent as well but she understood where I was coming from."
Apparently, Samuel is planning some live performances of the material, and is doing his best to make sure Tori is involved there, too:
"For the live aspect I'm bringing out every gun in the arsenal," he says, "even if I have to handcuff them myself. Tori Amos, Mos Def, Jay Electronica, Lucy Liu, Idris Alba – I'm bringing out everyone, but I'm going to take it further."
For more details, click on over to Loudandquiet.com. Thanks to joe for the link!
Lomography.com is holding a contest, and the winner will receive a limited edition TORI Diana F+ camera. Contestants will send in 5 photos inspired by one of 10 cities Tori will play during her Night of Hunters tour: New York, London, Philadelphia, Berlin, Los Angeles, Paris, Rome, Moscow, Chicago or Amsterdam.
Tori herself will judge the contest, picking 10 winning images to be included in the NOH tour program. Winners will also receive a signed copy of the program, a Night of Hunters CD, an official tour shirt and their images will be featured on www.toriamos.com the day that her tour stops into the winning city. 90 runners-up will receive a limited edition TORI Diana F+ Cameras and copy of NOH. That's a lot of winners!
mayfly, do you think you'll enter the contest?
Happy Father's Day to all the dads out there and to Tori's pop, Dr. Edison Amos, who rounds out Liz Brown's LA Weekly blog post, Rad Dads: Five of the Best Fathers In Musical History:
What devout Christian minister would ban rock music at home but allow—nay, encourage—his daughter to play in lounges and bars so that she could build her reperetoire and learn to perform better? A really special kind, apparently, who immediately recognized the enormous talent in his daughter Tori.
As one of many Toriphiles who've seen him at Tori's shows know, that's not all he's "radical" for! Check out the rest of the piece over at laweekly.com.
Thanks to Richard and Chris for the heads up!
Congratulations to Marianne Elliot for her Best Play Tony Award for co-directing War Horse! As many will recall, she is now directing The Light Princess and we certainly hope that she brings some of that award-winning magic to her current project…
Also of note, congratulations to the Handspring Puppet Company for their special Tony Award for their puppetry work in War Horse. While it's not clear if they are directly involved in The Light Princess, Toby Olié, who did the puppet design and fabrication for The Light Princess workshop, was the Associate Puppetry Director for War Horse, so perhaps there is a link there as well.
Thanks to Richard Handal and Ben D'Amiral for the links!
Sunday, May 29, 2011 | 22:59 UTC
| Posted by
woj
|
Cherries
,
Toriphiles
With a trip to the Oscars and accolades and attention from celebrities and musicians alike, it has been a pretty good year for the PS22 Chorus so what better way to celebrate that with a lovely performance of Tori's song of the same name!
Thanks to blindhope for the link!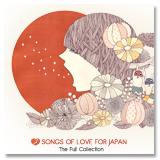 Tori has donated "500 Miles" to Songs of Love for Japan, a compilation benefiting ShelterBox, an organization that is on the ground providing relief to the victims of the disastrous earthquake and tsunami that affected northeast Japan in March.
The cornerstone of the fundraiser is a 100-track compilation of music donated by 100 artists with many of the songs being rare or live and exclusive to the collection. The compilation will be for sale for $100 for three days, starting on Monday, April 18th at 10:00 ET. For those unable to make the full donation, a different subset of 20 tracks will be available for $20 on each day of the sale. 100% of net proceeds from the project will benefit ShelterBox.
Other performers who have contributed songs to the collection include Ani DiFranco, Brandi Carlisle, Charlotte Martin, Elizabeth & the Catapult, Heather Nova, Sara Bareilles, Sarah Fimm, Sarah Slean, Jeffery Gaines, Gail Ann Dorsey and Wolf Parade—so it's quite the collection! If you can help out, we certainly encourage you to do so!
Tori has copyrighted The Light Princess, and in doing so has revealed the names of the songs in the musical, scheduled to debut in April 2012. Check 'em out:
Piper's Tale No. 1
Winter's Carol Part 1
Delectable Boy Pain
Sealander Moon
Althea
Suspicious Condition
Better Than Good
Lord High Steward's Tale
The Best of You
No H2O
Winter's Carol Part 2
Winter's Carol Part 3
The Ending
Darkest Hour
Digby's Journey
Falling by August
Tinkle, Drizzle, Bubble and Gush
Digby's Tale No. 2
Raise a Typhoon
Light Child of Lagobel
Selma's Tale
Destiny
My Little Girl's Smile
Tears
Piper's Tale No. 2
Lagobel
Yesterday, we originally reported this tip from Erin, and it turned out the link and listing she sent in were from 2008. Today, Kris sent in the more recent (and seemingly more complete) list above. Click through to check out the 2008 tracklist and see how much it's changed — and see what has survived two years of writing, revision, and renaming.
The London Evening Standard and the BBC revealed today that Tori's musical based on George MacDonald's The Light Princess is scheduled to take the stage in London in April of 2012. It's been a while since we wrote about it, so here's a quick refresher: The Light Princess tells the story of a girl who is exempt from the laws of gravity, and who winds up disconnected from Earth for most of her childhood. According to the BBC, Tori's production still has no title. Thanks to the many of you who wrote in this morning to tell us the news!
Producer Jeymes Samuel (The Gorillaz, KT Tunstall) has a new musical project called the Bullitts and he's enlisted a slew of exciting artists for the Bullitt's next album, They Die By Dawn And Other Short Stories. Tori will join Samuel on the release, along with Roisin Murphy, Passion Pit, Mos Def, and actress Lucy Liu. Both NME and Wears the Trousers have confirmed the collaboration, though the articles are short on details about Tori's contribution just yet. In the meantime, you can check out other tracks from The Bullitts — including the Lucy Liu single, "Close Your Eyes," over on vimeo. Thanks to Marco and Lucie for sending this in!
Map the Music, a documentary created by Samantha Hale that celebrates the community-building and healing powers of live music and features Tori, among other artists, is close to selling out of its first pressing!
In honor of this, Sam has posted a new clip featuring footage from Tori's performance with the Metropole Orchestra last month interleaved with comments from many of the fans in attendance talking about what Tori, her performances and live music in general mean to them.
Check out the video below and, if you like what you see, pick up a copy of the DVD from Insound. If they sell out, they may just have to make more!
Thanks to Chris for the tip!