News: Interview In UK's "Rock n Reel" Magazine
Posted by Violet on
Monday, January 12, 2009
|
Articles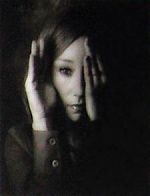 There's a 3-page interview with Tori in the current issue (volume 2 no 13, January/February 2009) of UK magazine Rock n Reel. You can view large relatively-readable photos of the pages here and here.
Props to Scooby for letting us know about this and taking the big piccies. If anyone with a copy would like to transcribe and send scans of the photos, it would be greatly appreciated.
Update: Suzie has sent a PDF scan of the article to us for sharing. You can download it from Mediafire if you would prefer a scan to the pictures Scooby shared previously.