News: Charts, Charts and More Charts
Posted by woj on
Saturday, May 30, 2009
|
Releases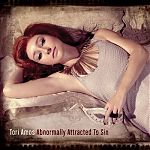 Since the last article about the debut positions of Abnormally Attracted to Sin on various charts, several other countries' charts have come out and here's how the record did in these countries during its first week of availability:
Additionally, Michal found the United World Chart which compiles world-wide sales to get a more global picture of popularity. With approximately 65,000 copies sold overall since its release, Abnormally Attracted to Sin debuted in the #11 spot. (Interesting since we know from Billboard that 41,000 were sold in the States.)
Finally, an update on a couple earlier placements: in its fourth week on the Billboard Triple A Single chart, "Welcome to England" has moved up to #13 while, in Poland, Abnormally Attracted to Sin moved into the Top 10, filling the 9th position during its second week (and first full week) on the Polish charts.
Thanks also to Niina, Clément, Rahdne and Cecile for keeping on top of this!