News: Comic Book Tattoo Takes Home A Harvey!
Posted by woj on
Sunday, October 11, 2009
|
Releases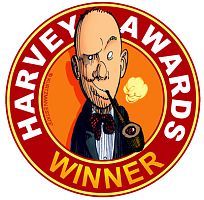 Congratulations to Rantz Hoseley and the cast of creators who produced Comic Book Tattoo on winning a 2009 Harvey Award for Best Anthology!
The award was announced last night at the Harvey Banquet at Baltimore Comic-Con and live-blogged on CBR.
Unsurprisingly, Rantz was not in attendance to accept the award in person but he took the time to post an acceptance tweet on Twitter.