News: A Silent Night With You - Video and Single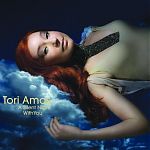 Hot on the coattails of the "Pink and Glitter" video, AOL Music has added a solo, acoustic performance of "A Silent Night With You" that, as Spinner reports, was recorded in a Los Angeles studio.
Perhaps not coincidentally, "A Silent Night With You" was released as a single in the United Kingdom this week — that's the cover artwork over there to the right. The single includes two b-sides: acoustic versions of "Pink and Glitter" and "Jeanette, Isabella." At this point, the single appears to be digitally released only and can be found on iTunes UK, Amazon.co.uk, Play.com and presumably other fine digital outlets.
While we curmudgeons wait for a physical release of the single, everyone can enjoy this live performance of the song, courtesy of AOL:
Thanks to John, Mark-Alexis, Alfred and "Josh* for the tip!