News: Little Earthquakes in the News
Posted by woj on
Tuesday, December 15, 2009
|
Releases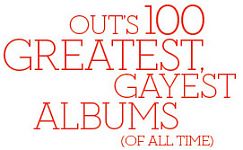 For an album that is coming up on its 18th birthday — still not old enough to drink in the States at least — Little Earthquakes remains a landmark record that continues to be definitive and singular listen even to this day.
Out magazine has recognized that by naming it one of their 100 Greatest. Gayest Albums (Of All Time). Coming in at #54 (just like last time), Perez Hilton has this to say about the album: "A song has the ability to convey so many emotions, and that's exactly what this exquisite album does. It takes you on a very powerful journey." (And while we're on the topic of Out, keep an eye on their site for a new interview with Tori sometime soon!)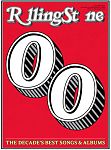 Meanwhile, the latest issue of Rolling Stone mentions an online-only article in which Tori goes through Little Earthquakes track by track. The article does not appear to have been posted yet but we'll link you to it soon as it shows up — assuming you don't link yourself there first.
Thanks to Matthew, "Mark-Alexis* and Colleen for catching these!