News: Totally Tori On Totally 90s
Posted by woj on
Wednesday, August 31, 2011
|
TV/Radio/Web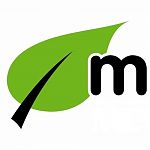 According to their status updates on Twitter and Facebook, Tori will be appearing on Midwest Radio's Totally 90s on Sunday at 7 PM BST (click for local time elsewhere in the world).
Listen online or, if you're in Somerset or Dorset, tune them in on FM — the frequencies are on their website. (Yeah, we know, we know, how old-fashioned!)
One hopes this will be the start of a number of radio appearances supporting Night of Hunters so we'll be keeping our eyes out for more to show up as well.
Thanks to AngieZ, Mark-Alexis and Stoff for the heads-up!