News: We'll Hold Gold Dust In Our Hands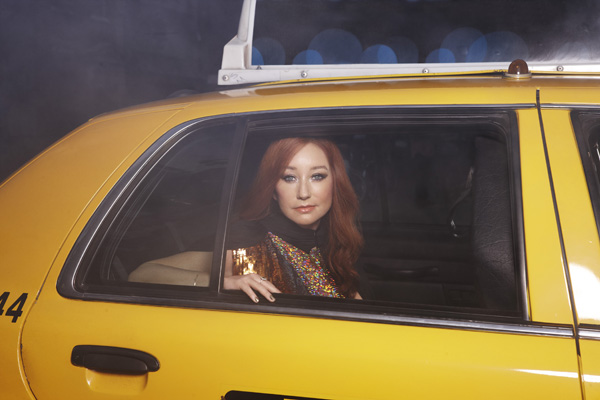 Tori's thirteenth studio album has just been announced on ToriAmos.com!
Entitled Gold Dust, it is a career-spanning collection of her songs re-worked in an orchestral setting. With arrangements by long-time collaborator John Philip Shenale, the project with recorded with The Metropole Orkest, with whom Tori performed in Amsterdam in October 2010, under the direction of conductor Jules Buckley.
The complete tracklist hasn't been made public yet, but a press release from Mercury Classics/Deutsche Grammaphon gave us some hints regarding which songs will be included, and how they'll be different from the originals:
Beloved gems like "Silent All These Years" and "Precious Things" take on new life alongside lesser-known treasures such as "Flavor" and a number of tracks underwent significant reworking when adapted for orchestra. Almost autobiographical in structure, the songs represent stories culled from Tori's own life relationships: "Jackie's Strength" is about her relationship with her mother, "Winter" is about her father and grandfather and "Snow Cherries from France" is about her husband.
Gold Dust is slated to be released in October 2012 and will be supported by a limited orchestral tour of Europe and the United States. So far, three dates have been announced: Rotterdam on October 1st, Brussels on October 2nd and Warsaw on October 13th, with tickets for the Warsaw show going on sale on Monday, October 11th at livenation.pl (the purchase link is there now).
As more details and dates are shared, we'll be getting them posted as quickly as we can!
Update: Tickets for Warsaw are on sale now at Eventim.
Tickets for Brussels will go on sale at 11:00 AM CEST on Friday, June 15th.
Tickets for Rotterdam go on sale on Saturday, June 16th at 10:00 AM CEST.