News: Listen To The First Time With Tori
Posted by woj on
Sunday, September 02, 2012
|
TV/Radio/Web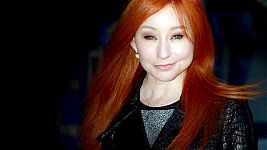 If you, like us, slept through the original airing of Tori's appearance on The First Time earlier today on BBC 6 Music, you can stream it on BBC iPlayer for the next seven days. The hour-long interview by Matt Everitt touches on Tori's earliest contact with music from listening to it to playing it , her first concert (Elton John), Y Kant Tori Read, dealing with the pressures of success, Strange Little Girls, Night of Hunters, and Tori's take on women composers.
Curiously, there is no mention of Gold Dust during this interview so we suspect it was recorded longer ago than one might think given the nearness of that album's release.
The music played during the interview included:
Tori Amos – Professional Widow
The Doors – Light My Fire
Led Zeppelin – Thank You
Elton John – Tiny Dancer
Tori Amos – Crucify
Tori Amos – Silent All These Years
Tori Amos – Cornflake Girl
Tori Amos – Night Of Hunters
Erik Satie – Gnossienne No 1
Tori Amos – Job's Coffin
ETA: The program will also be rebroadcast on Sunday, Sept. 9 at 2 a.m. British time, or Saturday, Sept. 8 for folks in the U.S. More details here.