News: The WhatsOnStage Awards Shortlists The Light Princess!
Posted by woj on
Friday, December 06, 2013
|
Cherries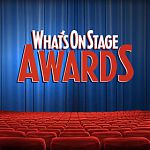 Hot on the heels of two more songs from The Light Princess, the nominations for the 14th annual WhatsOnStage Awards were announced today in an afternoon party at the Café de Paris in London and the musical find itself nominated in six categories of the only awards decided entirely be the theatre-going public:
Best Actress in a Musical for Rosalie Craig
Best Supporting Actress in a Musical for Amy Booth-Steel
Best Set Design for Rae Smith
Best Choreographer for Steven Hoggett
London Newcomer of the Year for Tori Amos
Best New Musical
The full shortlist can be found on WhatsOnStage.com.
Voting opens today at 2:00 PM GMT and continues through to Midnight on January 31, 2014. Anyone can vote, though you can only vote once.
The winners will be announced during a ceremony at the Prince of Wales Theatre in London's West End on Sunday, February 23, 2014.
Congratulations to all for the nominations and best of luck to you all!