News: WhatsUpWith WhatsOnStage?
Posted by woj on
Sunday, February 16, 2014
|
Cherries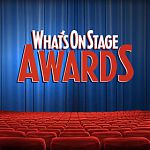 One week from today, on Sunday, February 23rd, the 2014 WhatsonStage Awards Ceremony and Concert will be taking place at the Prince of Wales Theatre in London's West End.
Hosted by Mel Giedroyc from Great British Bake Off and comedian and actor Rufus Hound, the evening will include performances by Cynthia Erivo, the cast of the Sondheim revue Putting It Together, Lauren Samuels and Louise Dearman from the forthcoming musical Water Babies, Michael Xavier and Charlotte Wakefield from last summer's The Sound of Music revival, and Declan Bennett and Zrinka Cvitešić from Once.
More importantly though, the winners of the 2014 WhatsOnStage Awards will be announced. As we know, The Light Princess was shortlisted in six categories: Best Actress in a Musical, Best Supporting Actress in a Musical, Best Set Design, Best Choreographer, London Newcomer of the Year, and Best New Musical. Voting concluded at the end of January and we're waiting with bated breath to find out if Rosalie Craig, Amy Booth-Steel, Rae Smith, Steven Hoggett or Tori herself receive the collective nod of the theatre-going public.
Tickets for the ceremony are still available for those wanting to attend.