News: Lo! The Unrepentant Geraldines Album Cover!
Posted by woj on
Tuesday, February 18, 2014
|
Releases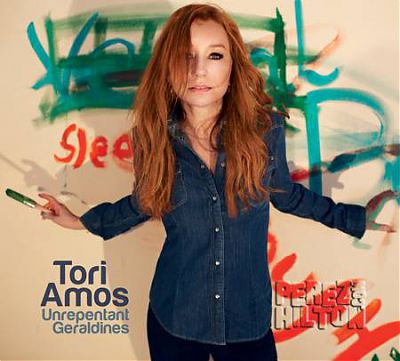 We'll be honest.
We were expecting another segment of the mystery photograph today and the complete image tomorrow — but that turns out not to be the case! Instead, Tori Amos threw us a curve ball: the complete album cover for Unrepentant Geraldines (yup, Universal Music Classics didn't fib), as unveiled on PerezHilton.com. The photography, in case you are wondering, is by Amarpaul Kalirai.
So that leaves one more day of the countdown (unless you are a rocket scientist who counts down to zero…hmmmm.) This is very convenient as the article on PerezHilton.com promises a big announcement tomorrow. That could be any one of a number of things: the release date and details for the album, additional dates for the tour, perhaps even a lead song from the album. We'll just have to wait and see what Wednesday brings…besides hump day. (Shut up, camel.)
Oh, if you are looking for an unwatermarked copy of the cover artwork, there is one on the official Instagram feed. It is slightly cropped from the version on PerezHilton.com though.
Thanks kyle alex howard, cliff, and Dylan for the alert!