News: The WhatsOnStage Awards Take Place Today!
Posted by woj on
Sunday, February 23, 2014
|
Cherries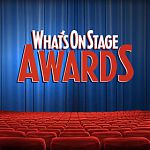 Today's the day!
The 2014 WhatsOnStage Awards will be, uh, awarded this evening at a ceremony at the Prince of Wales Theatre in London's West End. The Light Princess is nominated in six categories so we are hopeful for more recognition for the musical!
Earlier this week, it was announced that Rosalie Craig was added to the line-up for the awards concert. Naturally, she'll be performing a song from The Light Princess though we don't know which one yet.
Unfortunately, the concert and ceremony will not be streamed this year but you can follow along on Twitter, Facebook and a live blog by Catherine Love. Video highlights, hopefully including Rosalie's performance, will be posted on WhatsOnStage's YouTube channel starting on Monday as well.
Good luck to all those nominated and may The Light Princess float again!