News: Hair Today, Gone Tomorrow
Jason told us about a rather unusual item for sale on eBay: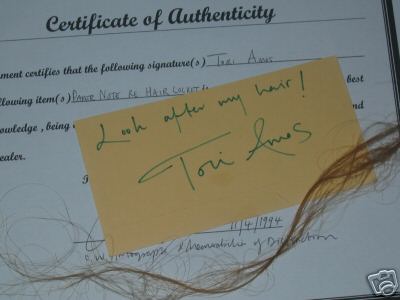 Yep, it's lock of Tori's hair (from 1994). You can either bid or "Buy It Now" for a mere £99.99 and you get a Certificate Of Authenticity and everything. Woot!
Perhaps this explains the need for all those wigs right about now.