Tori Amos News
Be sure to check out our other sections, Tour and You. Lots of interesting stuff!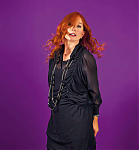 Yes, [my husband is still my muse] and I have learned that he has to miss me in order for us to be close. My daughter is exactly the same. Of course I love having my family around me, but I'm like an aromatic spice that tastes good here and there in small amounts, but if you add it in everything, it's not special anymore.
Back at the beginning of the new year, while we were still hibernating, Ian J let us know, after a flight on Lufthansa, that Tori was interviewed for their in-flight magazine. As he reported at the time, the interview, though current, focused more on Tori's history and family life than her music or Gold Dust — though she does mention having learned something about flamenco during her visit to Spain last year.
At the time, the interview wasn't online but now it is! The full issue can be browsed at Lufthansa's Media Lounge. A PDF of the issue can be found there as well…which is what we used to gank the text and pictures below from.
Thanks to Ian J for the initial tip and for the pointer to the PDF!
After development and workshops and delays and more workshops, The National Theatre announced, during their January 30th press conference about plans for the coming year, that The Light Princess musical, created by Samuel Adamson and Tori and directed by Marianne Elliot, will finally be opening in October 2013!
The press release (Word doc) is short on specifics but confirms the title and the stars: Rosalie Craig and Clive Rowe.
So while the exact details and date and tickets are understandably yet to be sorted out, it is great to hear that this production will see the light of day.
Soon as there is word of when the musical will open and information about ticket availability, we'll pass the word along.
Wednesday, February 06, 2013 | 03:47 UTC
| Posted by
woj
|
TV/Radio/Web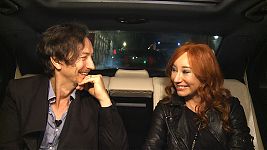 Tori and the German pianist/composer Hauschka will be the subject of the episode of the Arte television program Au Cœur de la Nuit / Durch die Nacht this coming weekend.
Filmed last Autumn, the program follows the two musicians for one night as they meet and interact across the city of Berlin.
Curious? You can get a taste of what the program will be like from three video clips posted on the production company's website.
The program will be aired late Saturday night (early Sunday morning) on Arte at 1:00 AM in France and at 12:30 AM in Germany. It should be available for viewing online after the broadcast.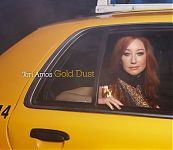 In a somewhat out-of-the-blue development, Gold Dust will be released in Japan by Universal Music on March 6, 2013.
According to the various online retailers which are listing it, the release will be a SHM-CD (Super High Material CD), a compact disc format that is compatible with regular CD player but purported to sound better on playback. More importantly, it will, as is often the case with Japanese releases, include bonus tracks. Specifically, it will include both "Snow Angel" and "Maybe California," previously only available as bonus tracks for the digital download editions of the album on Amazon and iTunes.
The release can be pre-ordered from various Japanese retailers including Amazon, CD Japan, HMV and Tower.
Thanks to Yuta for the news about this release!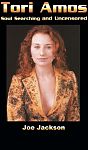 Music journalist Joe Jackson, who Toriphiles should recognize as the person behind some of Tori's most revealing and intriguing interviews over her career, has e-published the texts of four of conversations with her in Tori Amos: Soul Searching and Uncensored.
The unexpurgated interviews, published in The Irish Times, The Sunday Times and magazines globally, are joined in the ebook by Joe's 2010 piece for The Independent, My Spirit Walk With Tori Amos, in which he reminisces about his history with Ms. Amos.
The e-book is available in a plethora of formats from Smashwords and from Amazon for the Kindle.
Note: Jackson's website, to which we linked in our article about the Spirit Walk article, is seemingly no longer active. However, he is active on Facebook and Twitter if you are so-inclined to keep up with his activities.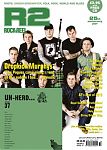 The January/February issue (#37) of R2 Magazine (Rock'n'Reel), with The Dropkick Murphys on the cover, features an interview with Tori.
The article is not online but you should be able to pick up a copy of the issue in shops through The United Kingdom, Ireland, Belgium or The Netherlands or purchase the back issue online once the next issue is published.
We'll be tracking down a copy of this issue soon as we can but if anyone has already seen it, please let us know if there's anything new there-in or if it follows the same pattern as other Gold Dust-era interviews.
…guess the world didn't end after all. Was wondering why the Undented Dork Posse Apocalypse-o-Bunker 5000's generator never switched on. Damn you, Mayans!!!
Thursday, December 20, 2012 | 17:35 UTC
| Posted by
Violet
|
Toriphiles
So as we all know, the world is going to end tomorrow, Friday, December 21. (If the world doesn't end, it's Winter Solstice. But come on … the world is going to end.)
To mark the occasion, Char Manley and Lisa Ridlon will be hosting a virtual "End Of The World" Tori concert on Twitter.
@ToriAmosArizona Twitter
Friday, December 21, 2012
10:30pm Eastern / 7:30pm Pacific
Wouldn't you like the spend your last moments on earth hanging with other Toriphiles in cyberspace? Sure, you would! So say goodbye to loved ones and bring yourself on over there Friday night. You don't even need to comb your hair.
See you there!
Concrete details about the forthcoming The Light Princess musical are still elusive but, as The Stage reported today, it's still firmly on The National Theatre's radar for 2013.
The Stage indicates being told by a theatre spokesman that a production slot later next year is still being settled upon and that additional details and dates will be coming in the new year. The Stage also adds that Marianne Elliott, as has been previously reported, is still directing the performance.
So, nothing really new about the musical except an indication of when we should expect to hear about The National's plans for the production.
Hungerthon 2012, the annual campaign to raise funds for WhyHunger, an organization working to end hunger and poverty in the United States and across the world, is well underway.
This year's campaign includes a celebrity auction featuring a plethora of auction items and experiences donated by musicians, athletes, and other personalityes that you can bid on at CharityBuzz, including a piano bench signed by Tori Amos.
The auction continues until Thursday, December 13th at 4:20PM Eastern so if you'd like to add this to your home furnishings — and support a great cause in the process — you've got a few days to consider doing so!
And even if you don't want to bid on the bench, consider making a donation to help out this worthy effort.