Tori Amos News
Be sure to check out our other sections, Tour and You. Lots of interesting stuff!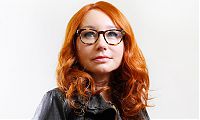 I will say women have sexualised themselves and made great art, which they may get flak for, but it's powerful. But if you sexualise yourself and you're not making art, you are just sexualising yourself. Everyone's embarrassed. It's not very good, is it? You're just pooping on yourself.
Tim Teeman interviewed Tori for The Observer and while the piece is certainly a result of the upcoming opening for The Light Princess, he asked about quite a few other topics as well including her upbringing, her family life, reaching the 50 year milestone, and her next record and tour.
Thanks to @substandardnerd, Mario and mkgtweety for the link!
Additional performances of The Light Princess have been added to The National's schedule, spanning the dates from November 29th through December 23rd and adding a few more performances in January, from the 6th to the 9th.
Tickets for these added dates are on sale now to Supporting Cast members, and will go on sale to
Priority Members on September 12th, Advance Members on September 16th, and the general public on September 27th.
The Light Princess is just under a month away, with preview performances starting on September 25th and the press night on October 9th. Unsurprisingly, the media has taken note and articles about the production are starting to appear both on the web and on the printed page.
The Independent profiled the musical and, while offering no new details, it was good to see word spread. However, if you are looking for more meaty material to chew on while waiting, check out Alex Ramon's interview with playwright Samuel Adamson that appeared on Ramon's Boycotting Trends blog and this article in the London Evening Standard.
If you're at all looking forward to this production, both reads will wet the whistle — and if you aren't, take consolation in the mention at the end of the Evening standard article that Tori's next project is a new record.
Last Thursday, as we posted, was Tori's 50th birthday and the rest of the Internet joined the celebration going on in the Toriphile corner of the world, albeit with varying degrees of success.
Flavorwire kicked things off with their subjective list of Tori's Top 100 Songs that, as they subsequently reported, sparked much debate on Twitter and spawned the #5ToriSongs hashtag. It's still not quite dead yet and never too late to chime in if you disagree or agree with what the fine folks at Flavorwire opined.
Not to be outdone, Metroweekly entered the fray with a listicle of Tori's albums, ranking them "from worst to first" posted on their SoundWaves music blog. For whatever reason, that didn't seem to garner as much reaction as the Flavorwire piece…
The Frisky probably had the most interesting contribution with 10 Tips For Living The Tori Amos Way. Despite whiffing on the name of Y Kant Tori Read, they light-heartedly offered up some pretty serious advice — not a mean feat in the click-and-burn jungle!
The Huffington Post, The Awl and V Magazine also observed the momentous occasion.
But, most special of all, the cast and crea of The National Theatre's production of The Light Princess, currently in rehearsals in London, marked the event with a rousing performance of "Happy Birthday" and cake. And who wouldn't want a bunch of people with good voices singing you happy birthday? Certainly not us!
Check out the video posted on Tori's website and some photos tweeted by Sam Adamson and Nick Hendrix:
Thursday, August 29, 2013 | 02:31 UTC
| Posted by
woj
|
RAINN
,
Toriphiles
Belated congratulations to the three winners of the 50 Years of Tori raffle: Anne Convery, Kerry Frey, and Samantha Mehnert! All y'all won a whole lotta swag!
Kudos and congratulations to Tiffany, Natasha and Amanda for coordinating and pulling the whole shebang together! That was a mighty feat of catherding, we suspect.
Thanks, too, to everyone who kicked in! The original goal of $500 was smashed to smithereens by your generosity, with a final total of $3,500 being raised for RAINN! Whether you donated $1.00 or $106.58, every little bit helped and helps!
Thank you!
The Piano Girl turns 50 today.
Tori, for making the world a brighter place and giving us all so many lovely days, we wish you the same in return, today and every day. Happy Birthday!
And BONUS, here's the fan video put together to cap off the 50 Years Of Tori project, which raised $3,500 for RAINN:
Wednesday, August 14, 2013 | 02:11 UTC
| Posted by
woj
|
RAINN
,
Toriphiles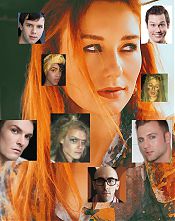 Live in or near New York City or going to be around the metro area this coming weekend? Looking for a fun and unique way to celebrate Tori's upcoming birthday? Well, look no further as Enid Ellen and singer/songwriter/pianist Greg Potter have got you covered with Raisin Girl: A 50th Birthday Celebration For Tori Amos, taking place at Joe's Pub on Sunday, August 18th at 9:30pm.
Along with fellow devotees Cole Escola, Nicholas Gorham, Dane Terry, Kim Smith, Erin Markey, Joseph Keckler, Brett Every, Natti Vogel, Dan Fishback, and B0DYH1GH, they'll be performing a range of Tori's songs in the intimate confines of The Public Theatre's posh night club and, as a portion of the night's proceeds will be donated to RAINN, raising some funds for a good cause as well.
For more information and insight, check out the event's Facebook page and this interview of Enid Ellen and Greg Potter by Adrienne Trier-Bieniek (whose name may ring some bells) in The Examiner.
Tickets are still available from the Joe's Pub box office.
Saturday, August 03, 2013 | 17:22 UTC
| Posted by
woj
|
RAINN
,
Toriphiles
While it has not been an entirely quiet summer of news on the Tori Amos front, we have managed to fall behind on what news there is for various, uninteresting-to-everyone-even-us reasons. That will be changing over the next few weeks as this summer draws to a close and we gear up for The Light Princess and all the hoopla that entails. However! There is one thing that can't wait for us to get our collective asses in gear and that is a RAINN fundraiser to celebrate Tori's upcoming 50th birthday.
Three of the Tori Tumblrverse superpowers — Amanda of Tori Songs, Natasha of All These Years, and Tiffany of Tori Amos Confessions — have joined forces and, with help from some well-known artists, newly-published authors, etsy craftspeople and arty friends, concocted a project to raise money for RAINN and maybe put a few interesting and unique Tori-related items into your hands as a little thank you for donating.
They have collected a number of items ranging from out-of-print CD singles to posters to necklaces to some exclusive items like a signed print by Paulina (Stuckey) Cassidy and a limited edition print by Scarlet's Walk photographer Kurt Markus. On August 22nd, at least three prize packages will be raffled off and anybody who has made a donation by then will be eligible to win one!
To make a donation, start at their RAINNmaker page which will link you to rainn.org to donate.
Whether you donate or not, you can contribute a birthday message to Tori via their tumblr. All the messages will be collected and shared on their site and wrangled into a video as well.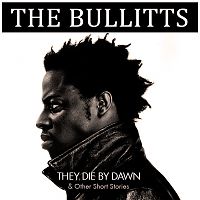 Way back at the end of 2010, we first heard of The Bullitts, a project by producer Jeymes Samuel and a who's who of collaborators including Lucy Liu, Jay Electronica, Rosario Dawson, and, of interest to ones such as us, Tori Amos.
Since then, dribs and drabs of information about their debut album, They Die By Dawn & Other Stories, have slowly surfaced, not to mention several preview tracks and a trailer, but very little was known about Tori's involvement in the project…until now.
A few days ago, The Bullitts announced on Twitter that the record would be released on July 9th and then, yesterday, a complete album stream was posted on the music website Consequence of Sound. Track 11, "Wait Until Tomorrow," features vocals and piano by Tori and, as explained, is a lyrical co-write between Tori and The Bullitts.
It's a pretty intriguing listen — both Tori's contribution and the whole album alike! It's available for pre-order on iTunes.
Check it out on the virtual turntable below…
Monday, July 01, 2013 | 23:44 UTC
| Posted by
woj
|
TV/Radio/Web
As announced by Connecticut Public Broadcasting, the second season of Infinity Hall Live kicks off this coming weekend on CPTV and many other public television stations across the United States.
The first episode of the new season features Tori's performance at Infinity Hall with a string octet, recorded last October. The episode will premiere on CPTV on Friday, July 5th at 10:00 PM with several repeats over the next week.
A list of PBS stations that carry the program with local air times can be found on Infinity Hall Live's website though, as always, you should check your local listings just to be sure — particularly as several links from that page do not point to the correct station and as several stations that carried the program last season appear to have dropped it.
Note: a quick perusal of some stations' schedules shows that some will start broadcasting the new season later than CPTV. So don't be alarmed if you don't see the show on your local station's schedule for this coming week. It definitely is on CPTV's schedule for this weekend though so those of you in the Connecticut market (including yours truly), set your DVRs!
Don't forget: three videos from the show are already on YouTube, courtesy of CPTV. Check them out here.