News: Releases
Be sure to check out our other sections, Tour — where setlists and other concert-related material will be updated daily while Tori is on tour — and You. Lots of interesting stuff!
Update: And lookie at what popped up today…
We wonder why this picture of the Little Earthquakes "mushrooms" appeared on Tori's official social media channels last night…and we wonder if a bit of the artwork from Under the Pink will show up today.
If one believes Amazon.com listings, it would appear that Rhino Records, the label that brought you A Piano: The Collection, will be re-issuing Little Earthquakes and Under the Pink on April 21st!
According to the listings, the CD editions of both albums will include a second disc with most, though not all, b-sides from each album's singles. Both re-issues will be available on vinyl as well, though, it appears, as a single long-player, without the b-sides disc. We'd guess, however, that the vinyl will come with a digital download for the whole collection or, possibly, will include a copy of the CD as well — some labels do that these days.
As of now, there is no mention of these releases on Rhino's website or ToriAmos.com but hopefully there'll be more details soon…
Jump the cut for the track listings snarfed from Amazon…
As one may recall, in between the European and South African legs of the tour, a video for "Promise" was filmed, featuring both Tori and her daughter Tash. If, like us, you'd been wondering when the video would be made available, wonder no more! It has been premiered today on Jezebel! Head on over to check it out!
And while you're there, scroll down a wee bit farther for a new interview that was just done last week, before the show in Mesa, Arizona.
After some tantilizing photos from the set and an all-too-brief teaser during an interview on BBC Breakfast, the video for Trouble's Lament has finally been revealed on Entertainment Weekly!
Sit back with some coffee (or perhaps something a little stronger) and watch the tale of Trouble and Satan unfold…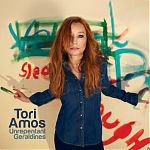 Unrepentant Geraldines has been out on the world for over a week now and the first weekly charts in which it has placed have been been released over the past few days.
We were pretty excited to hear the news that the album debuted in the Top 10 of the Billboard 200 album chart at #7 with over 20,000 copies sold during its first week. That's the highest debut for any of her albums since American Doll Posse in 2007 which also debuted at #7 on the US album chart. In the United Kingdom, the record flirted with the top ten on the mid-week charts but landed on the final weekly chart for its first week of availability to debut at #13. Elsewhere, it placed #10 in the Netherlands, #15 in Germany, #17 in Austria, #20 in Switzerland, #40 in Finland, and #154 in Belgium.
Congratulations to Tori and her team for the success of the new record and let's hope that the record continues to hang around the top of the charts for the next few weeks and as the tour continues through the summer!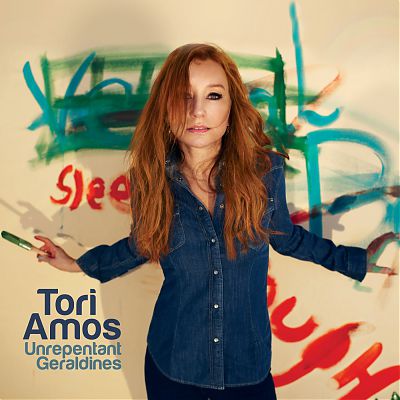 It's been a long time coming but with the release of Unrepentant Geraldines in the United States and Canada today, Tori's 14th album is now out in most of the world! Whether you've opted for digital, CD, vinyl or streaming audio, now's the time kick back, put on those headphones and delve into her new work. Hope everyone is enjoying it!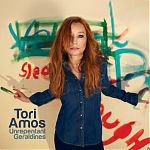 Amazon added the digital version of Unrepentant Geraldines to their catalog at the end of last week but as of today, you can listen to the whole record — including "Dixie," a bonus track exclusive to Amazon's MP3 Store — until May 12th, the day before the album is released in North America! There are no controls for the stream so it can only be listened to straight through can't listen to single songs but if you want to get a taste of what the new record is like, this is a great way to do so — and make sure to catch "Dixie" at the end!
Wednesday, May 07, 2014 | 02:14 UTC
| Posted by
woj
|
Releases
,
TV/Radio/Web
This week's episode of All Songs Considered includes the premiere of a third song from Unrepentant Geraldines: "16 Shades Of Blue!" During the show, hosts Bob Boilen and Robin Hilton listen to and then discuss what they think of it. Spoiler: they like it!
If you just want to hear the song, stream it with NPR's media player from the playlist on the show's page.
Alternatively, stream or download the whole program to hear Robin Hilton's thoughts on the song after they play it. It's the first song they review but the rest of the program is worth a spin too with songs by Zee Avi, Solvents, Fenster, Alice Boman, and Milezo.
Thanks to Fox Hunt for the link!
Unrepentant Geraldines has been added to the European Amazon MP3 stores and, as suspected, includes yet another bonus track: "Dixie." While the album has not been added to the Amazon stores in the Americas yet, we'll hazard a guess that they'll include "Dixie" as well once it is — just as all counties' iTunes stores have included the bonus track "White Telephone to God" once the album was added to each store.
Curiously, neither iTunes nor Amazon currently have a deluxe edition of the album in their digital stores. It'll be interesting to see if they do get added eventually and what, if any, differences they will have from either the physical deluxe edition, which includes the bonus track "Forest of Glass" and the DVD, or the existing digital editions.
We've also heard from Marcel that "Dixie" is available from the music service Deezer in at least Poland and, we would guess, other countries where that service operates. Again, this makes one wonder if other music services such as Spotify and Rdio will have any extras as well.
Last weekend, clips of all songs Unrepentant Geraldines were added to German retailer JPC's listings for the album. They were removed before we had a chance to even mention it on the site. However, clips of all songs have now been added to iTunes, including the iTunes-only bonus track "White Telephone to God." There are 30 second clips on the web and 90 second clips in the iTunes store.
If you can't wait to get a taste of the record beyond "Trouble's Lament" and "Selkie," here's you chance!
Update: Amazon.de also has 30 second clips of all songs, but only for their listing of the deluxe edition. Thank you Andreas!
And speaking of "Trouble's Lament," an official lyric video has been released for the song. (Fear not though: the proper music video, filmed in London earlier this month, is still to come…)