Support Undented!
Twitter & Facebook
Keep an eye on our Twitter and Facebook pages since we often post quickie updates there when we're on-the-go.
During tours, we do our best to cover setlists in real-time on Twitter. If you want to tweet a show in, just DM or @ us on the day and tell us to watch your stream that night.


Calendar
Tour Status
Tori will be touring in 2014 to support the release of Unrepentant Geraldines. The European legs runs from May through June and the North American legs spans July and August. We do not know if additional dates elsewhere will be added.
Other News Sources
Current Release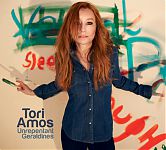 Unrepentant Geraldines (album, 2014)
Release Dates:
May 9 - Germany/Netherlands
May 12 - UK/France
May 13 - North America
May 16 - Australia

Recent Releases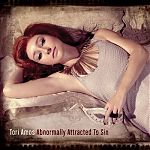 Abnormally Attracted To Sin (album, 2009)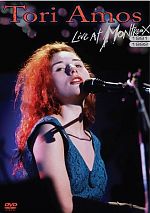 Live at Montreux 1991/1992 (DVD, 2008)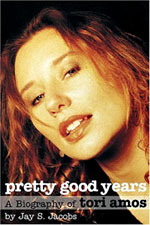 Pretty Good Years
(bio, 2006)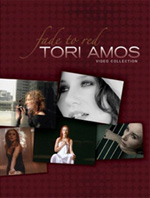 Fade To Red
(DVD, 2006)

Cherries On Top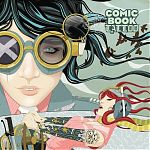 Comic Book Tattoo (book, 2008)

News: Touring
Be sure to check out our other sections, Tour — where setlists and other concert-related material will be updated daily while Tori is on tour — and You. Lots of interesting stuff!
John has some pretty exciting news to share:
"I talked with Tori in Zurich and got some really awesome news. I asked her if she planned on releasing the blogs as a comprehensive booklet once the tour was over. She said yes, probably as a combination with a live DVD that was going to come out after the US tour. She said that each of the dolls would have their own show (and although she was somewhat vague, I am pretty sure she meant that each of the dolls would have their own DVD release). When I told Tori that this idea reminded me of the bootleg release from last tour, she confirmed that each show will be available in mp3 format after the show during the US tour! She said that you will sign up for it at the show, and receive your soundboard copy of the bootleg after the show is over! She was very excited about this idea. She did not mention if the shows will be available to people who are not at the specific shows."
Cool! Even though Tori didn't specify whether a show would be available to people who didn't attend, would it make sense to go through that much effort only to withhold such items from the broader fanbase? Not likely. There's a huge fan market for Tori boots, and she ain't no ding-dong.
Isabel opened tonight's concert in Frankfurt. Thanks to Saar for sending the setlist in via text messages to The Afterglow. Two songs were performed for the first time on the tour: "The Wrong Band" (which has only been played live eight times ever previously!) and "Tombigbee". Saar also said that "Take Me With You" was on the written setlist but replaced by "Marianne" during the actual performance.
If you were there and would like to share your thoughts about the show, please use the form at the bottom of the Frankfurt page.
The rarest of the dolls, Clyde, opened for just the fourth time this evening in at the Kongresshaus in Zürich. Interestingly, she only played two of her songs ("Bouncing Off Clouds" and "Beauty of Speed"), filling out the balance of her opening set with two of Tori's ("Little Earthquakes" and "Juarez") and one cover ("Rattlesnakes"). Three songs were played for the first time on the tour: "Beulah Land", "Etienne", and "1000 Oceans". See the complete setlist and, if you attended the show, post a review about the evening on the Zürich concert page.
At the Ljubljana M&G, Lexa asked Tori if she would be going to New Zealand at all. Despite the great petition effort by fans, Tori said no. But really, don't you deserve a vacation?
Bean contacted Ticketmaster to ask about the iTunes presale that was supposed to start sometime this month.
Ticketmaster said the presale will be in July. They apologize for any inconvenience.
EverythingTori has announced that two more shows have been added to the Australian leg of the American Doll Posse tour: a third show at the Sydney Opera House on September 25th and a second show at the Perth Concert Hall on September 28th. Tickets for both shows go on sale to the general public at 9:00 AM local time on Monday, July 2nd, with Internet pre-sales starting at Noon local time on Friday, June 29th lasting through Sunday at 5:00 PM. Sydney tickets will be sold via Ticketmaster and the Opera House box office while Perth tickets are handled by BOCS Ticketing.
Thanks to Robert for the heads up.
By now the Budapest show is over. A few details about the show have bubbled up from text messages Jill received from a friend at the show: Santa opened the show and Leather, Somewhere Over The Rainbow, Marianne and Little Earthquakes were performed. We do not have a full setlist yet (and it being a Sunday, there may not be one posted at EverythingTori until tomorrow), so if anyone can provide one, that would be appreciated. Setlist up on the Budapest page.
And remember, you can get to the review pages anytime by heading to the Tour section ("Tour" link in the black bar at the top of every page) and clicking flashback for the show you want to view.
Schuyler Fisk is currently touring with Josh Radin, who is opening for Tori on the European leg of her ADP tour. In a recent blog entry, Schuyler offers a peek into Tori's touring environment.
EverythingTori has posted a setlist for tonight's show in Bratislava, Slovakia. Clyde opened the show and debuted "Juarez". A text message from Jill who was in attendance to The Afterglow indicates that the solo songs consisted of "partly Happy Phantom, Winter and Yes Anastasia," in contrast to what EverythingTori lists (a "Happy Phantom"/"Garlands" medley and "Cool On Your Island"). Jill did confirm that "Juarez" was debuted though!
"Happy Phantom" was interrupted when an audience member tried to sit down on the floor in the center aisle and was approached by security. Tori stopped playing, yelled at them to stop, flung both of her shoes at the two people and then started "Winter" instead.
Check out the setlist on the Bratislava page and, if you were there and can provide any details about the performance or the setlist, please use the form there to share your thoughts!
EverythingTori has posted the setlist for the concert today at Sala Kongresowa in Warsaw. Santa opened the evening's performance. The setlist featured "Winter" and "Baker Baker" during the solo portion of the show and "Black Dove" and "Glory Of The 80s". Check out the full setlist and, if you were there, please share your thoughts and multimedia with the Toriphile community using the form at the bottom of that page.