News: Releases
Be sure to check out our other sections, Tour — where setlists and other concert-related material will be updated daily while Tori is on tour — and You. Lots of interesting stuff!
Ladies and gentlemen, boys and girls, come one, come all!
"Trouble's Lament," the lead track from Unrepentant Geraldines, is now available for your listening pleasure courtesy of the fine folks over at The Noisey!
Hopefully we will see it return to iTunes and added to other digital retailers so you can get your very own copy!
Update: Oh all right, every other music news site and blog has embedded the unlisted YouTube video so we might as well too. It's not like no one knows it's there!
Update: A little digging turned up the Girlie Action press release that accompanied the premiere of "Trouble's Lament" earlier today. It includes several quotes about the single from Tori which were used in many of the music media's reporting on the single as well as a more complete version of the rather striking new promotional photo of Tori taken by Amarpaul Kalirai used on The Noisey's blog post about the single.
"Trouble's Lament" is an eerie Southern blues song in which Amos's matchless voice conjures up images of how the "flames from Satan's tongue are charged and licking at her heels…""Having been born in North Carolina, the South walks with me wherever I am in the world," says Amos. "I can't get it out of my DNA. I don't know if it's a genetic thing, because my mother's side, so far back, is from the Eastern Cherokee nation. So it's really in the blood. It's almost like you listen to the land speaking to you. And wherever I am I can hear the South calling me. I really like the idea that trouble was a young woman….I see her on my travels a lot. And maybe I knew her many years ago when I was in my twenties."
Unrepentant Geraldines is a return to the inspiring and personal music that Amos is known for the world over. She explains, "After 2009 I walked into three records that are sort of a period of writing that was a different stylistic choice. I needed to walk away from contemporary songwriting. I needed to do something different as a writer." But those three diverse album projects (Midwinter Graces, Night of Hunters, Gold Dust) followed by her first full-bore theatrical project (The Light Princess) alchemized something anew within. Out of the flux of ambition and distraction and imagination came Amos' fourteenth studio album, Unrepentant Geraldines. It's an album on which Amos once more zeroes in on the writing of brightly melodic, deftly evocative chamber-pop.
And here's that complete photo in all its glory!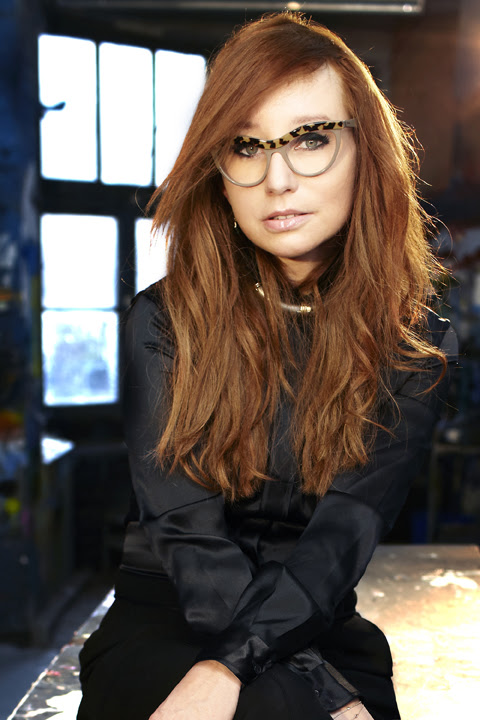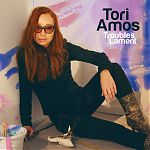 Over on the official Facebook page, a little message from Tori has been posted announcing that "Trouble's Lament," the first song from Unrepentant Geraldines, will be made available tomorrow, Friday, March 28th. The post also includes this photo so we're guessing digital single of some sort or another…but we shall see!
Update: If you are in Australia, "Trouble's Lament" is already here on iTunes for purchase as a digital download. There's a 30 second preview clip on the web that anyone should be able to listen to, as well as a minute and a half clip in iTunes itself if you access it there. Or maybe not…
Additionally, the track listing for the album was announced — coincidentally, not too long after it appeared on Barnes & Noble's listing for the standard edition of the record. Check it out below!
America
Trouble's Lament
Wild Way
Wedding Day
Weatherman
16 Shades of Blue
Maids of Elfen-mere
Promise
Giant's Rolling Pin
Selkie
Unrepentant Geraldines
Oysters
Rose Dover
Invisible Boy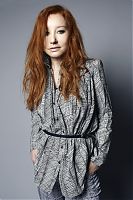 A little while after we posted about the Rolling Stone article earlier today, ToriAmos.com received a wee facelift. Banished is the stark black and white tone of the temporary theme put in place a few months ago and visitors are now greeted by the new album artwork and the new publicity photo which graces this article. The North American dates, including on-sales dates, were added as well, albeit on a separate page from the European dates. Go figger.
There will be pre-sales for all but one of the North American shows. This time around, those who pre-order the album from The Tori Store will be sent a code to participate in the pre-sale for a single concert. For each pre-order, you select the show that you want to purchase pre-sale tickets for and the code will be delivered via e-mail to you 24 hours prior to the pre-sale. It's a little convoluted but, having just pre-ordered the album on vinyl, the process wasn't too bad. The only show that is NOT having pre-order pre-sales is the first New York City show.
That said, having just gone through and adding all the new dates to our tour section, it turns out that there will be the usual assortment of venue, promoter, Live Nation and other miscellaneous pre-sales on top of the pre-order pre-sale. All the details that we could find from either venue, promoter or ticket agency websites have been added to our listing. We'll keep those as updated as we can but please do contact us if you come across a detail we don't have or find any incorrect information. We're running on fumes here so we'd be disappointed if there weren't at least a few typos to fix!
Finally, UK residents, there is a pre-order deal for you too! If you pre-order the deluxe edition from Universal Music, you will be entered into a drawing to win a pair of front row tickets for the May 15th show at London's Royal Albert Hall and a meet and greet with Tori after the show. Not too shabby! All the legal terms and conditions for the contest are there for your reading pleasure if you're suffering from insomnia.
Phew. Okay, enough excitement for tonight! Back on our heads!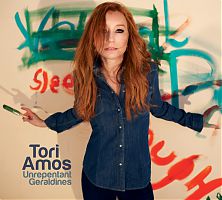 I've always been inspired by visual artists of all mediums because, as with music, art is not a job you can go to and leave from, but it is something that defines who and what you are. Visual artists shake up our brains and force us to look at everything, from objects we don't normally think twice about to people we might not have cared about. In one image, they can remind us of nature's power to enchant, as well as humankind's fruitless attempt to overpower her or simply second-guess her. Through the visual artist's application of tone, shape, pattern and pigment, I not only begin to see, but I can honestly say I begin to hear.
Rolling Stone's report about yesterday's unveiling of the cover for Unrepentant Geraldines includes dates for the North American leg of the 2014 tour and confirmation of the album's release on May 13th, as Amazon indicated when they added a listing for the record to the store. The article also mentions that the European leg "culminates" in Bucharest, Romania on June 19th.
The North American dates are listed below. We'll get them All dates have been added to our tour section! as soon as we can!
Thanks to MAT and ToriAmosJP for the tip!
7/16 – Vancouver, BC – Orpheum
7/17 – Seattle, WA – Paramount Theatre
7/18 – Portland, OR – Oregon Zoo Amphitheatre
7/21 – Oakland, CA – Paramount Theatre
7/23 – Los Angeles, CA – Greek Theatre
7/24 – San Diego, CA – Humphrey's
7/25 – Mesa, AZ – Mesa Arts Center
7/27 – Denver, CO – Paramount Theatre
7/29 – Dallas, TX – Winspear Opera House
7/30 – Austin, TX – Long Center
8/1 – St. Louis, MO – Peabody Opera House
8/2 – Kansas City, MO – Midland Theatre
8/3 – St. Paul, MN – O'Shaughnessy Auditorium
8/5 – Chicago, IL – Chicago Theatre
8/6 – Detroit, MI – Fox Theatre
8/7 – Cleveland, OH – Cain Park
8/8 – Toronto, ON – Massey Hall
8/10 – Philadelphia, PA – Verizon Hall
8/12 – New York, NY – Beacon Theatre
8/13 – New York, NY – Beacon Theatre
8/15 – Boston, MA – Opera House
8/16 – Washington, DC – DAR Constitution Hall
8/18 – Nashville, TN – Ryman Auditorium
8/19 – Atlanta, GA – Cobb-Energy PAC
8/20 – Durham, NC – Durham PAC
8/22 – Clearwater, FL – Ruth Eckerd Hall
8/23 – Orlando, FL – Bob Carr PAC
8/24 – Miami, FL – Fillmore at The Jackie Gleason Theatre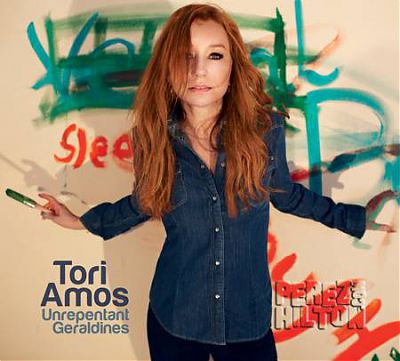 We'll be honest.
We were expecting another segment of the mystery photograph today and the complete image tomorrow — but that turns out not to be the case! Instead, Tori Amos threw us a curve ball: the complete album cover for Unrepentant Geraldines (yup, Universal Music Classics didn't fib), as unveiled on PerezHilton.com. The photography, in case you are wondering, is by Amarpaul Kalirai.
So that leaves one more day of the countdown (unless you are a rocket scientist who counts down to zero…hmmmm.) This is very convenient as the article on PerezHilton.com promises a big announcement tomorrow. That could be any one of a number of things: the release date and details for the album, additional dates for the tour, perhaps even a lead song from the album. We'll just have to wait and see what Wednesday brings…besides hump day. (Shut up, camel.)
Oh, if you are looking for an unwatermarked copy of the cover artwork, there is one on the official Instagram feed. It is slightly cropped from the version on PerezHilton.com though.
Thanks kyle alex howard, cliff, and Dylan for the alert!
The fourth fragment of the new photograph for Unrepentant Geraldines has been posted. Honestly, this doesn't really feel like an album cover to us but, as always, we're willing to be wrong!
The third snippet of the new promotional photo/album cover has been posted. We like the hair. Still don't know what to make of the hieroglyphs painted on the wall though…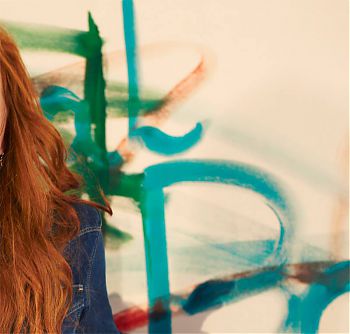 Three days to go! Or maybe four…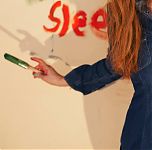 Friday afternoon, without any explanation, this image appeared on ToriAmos.com and all the social media avenues accompanied by the caption "6."
Needless to say, a collective WTF?!? echoed forth from the keyboards of Tori Amos fans around the world. What this a countdown? Was "Slee" a fragment of the name of the sixth track on Unrepentant Geraldines? Was this the record's cover artwork? A promotional photo? Is that a new wig? Water colors or oil paint? (Well, maybe not that last one.)
A little light was shed by Universal Music Classics on Facebook where they indicated that, "Piece by piece Tori Amos is revealing her album cover for her upcoming release Unrepentant Geraldines," and recommending that folks keep an eye out over the weekend. While they were the only source saying anything about what these image fragments were, they might know a thing or two as they're releasing the record, after all.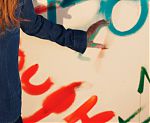 And sure enough, a second image, "5.," appeared today. So it appears that the reveal is on, folks, and we hope there will be more information about the record — and the rest of the elusive tour dates hopefully — come the middle of next week.
In related news, Amazon.com has added a listing for and is taking pre-ordered for Unrepentant Geraldines with a release date of Tuesday, May 13th. They are taking pre-orders for a CD edition of the album but MusicTAP, which first mentioned the May 13th release date on Thursday, indicates that the album have three physical editions: compact disc, vinyl, and a deluxe CD/DVD combo. Perhaps by this time next week, we'll know more about the contents of each…
Update: Amazon.com has added listings for the deluxe and vinyl editions of Unrepentant Geraldines but neither are available for pre-orders at this point.
Thanks Tanya for the tip to MusicTAP and to Mark as well!
Like everyone else, we're still waiting for more details about Unrepentant Geraldines and the remaining dates on the tour supporting the record but a couple tidbits of information surfaced today that may shed some light on the mystery that is Tori's upcoming 2014 release.
First, a listing was added at ticketing vendor Tickets.com for a concert on July 17th at The Paramount Theatre in Seattle, Washington. The listing itself is neither active nor visible but it will come up in the site search for Tori Amos tickets there. While this date does not appear on either the theatre's event calendar or ToriAmos.com, Tickets.com is the ticketing agency used by The Paramount so we are inclined to think this date will turn out to be true.
Update: Unsurprisingly, that listing has been removed from the search results on Tickets.com.
Second, Klassik Akzente, a classical music website that picked up on Tori as a result of Night of Hunters, reported on Unrepentant Geraldines today. The article was, for the most part, a rehash of last November's press release but, at the end, noted that the record would be released on Friday, May 16th. If this release date holds true, that would likely mean a UK release on Monday, May 19th and a North American release on Tuesday the 20th. The May 23rd release date noted by Australian retailer JB HIFI would fit into this schedule nicely as Australian release dates often lag Europe and North America by a week or so.
Whether or not these bits of news hold true, of course, remains to be seen. Hopefully there will be an official announcement soon!
(By the way, we're fairly confident that the March 18th release date mentioned in The Toronto Sun is off-the-mark as the number of release they have coming out during the week of March 18th is quite extensive! Most likely, the last group of albums should have been grouped under "The Rest of the Year.")
Thanks to Chris P, Noah, Char for tipping us off about the above!
As the warm glow of The Light Princess reluctantly fades and Under the Pink's anniversary passes in the distance, there's naught left to do but turn our eyes to the future and Tori's mysterious upcoming 2014 release, Unrepentant Geraldines.
The skimpy hints about the record dropped in the press release announcing the album and tour has fueled rampant speculation on what the record will be like, what it will be about, and even when it will be released.
Two months later, we're still no closer to any concrete information about Unrepentant Geraldines but ToriAmos.com has thrown even more logs on the fire by posting a handful of behind-the-scenes images from the photo shoot for the album and the gritty, abandoned warehouse look is certainly not what we were expecting!
Of course, this is just the location so it remains to be seen what the visual theme will actually be…but this is definitely a bit of a curve ball which should get the gears revving even more…