Support Undented!
Twitter & Facebook
Keep an eye on our Twitter and Facebook pages since we often post quickie updates there when we're on-the-go.
During tours, we do our best to cover setlists in real-time on Twitter. If you want to tweet a show in, just DM or @ us on the day and tell us to watch your stream that night.


Calendar
Tour Status
Tori will be touring in 2014 to support the release of Unrepentant Geraldines. The European legs runs from May through June and the North American legs spans July and August. We do not know if additional dates elsewhere will be added.
Other News Sources
Current Release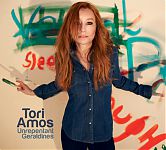 Unrepentant Geraldines (album, 2014)
Release Dates:
May 9 - Germany/Netherlands
May 12 - UK/France
May 13 - North America
May 16 - Australia

Recent Releases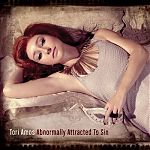 Abnormally Attracted To Sin (album, 2009)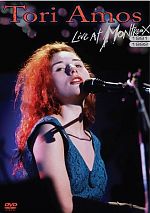 Live at Montreux 1991/1992 (DVD, 2008)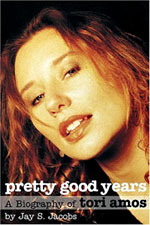 Pretty Good Years
(bio, 2006)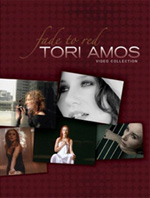 Fade To Red
(DVD, 2006)

Cherries On Top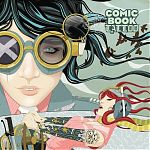 Comic Book Tattoo (book, 2008)

News: Releases
Be sure to check out our other sections, Tour — where setlists and other concert-related material will be updated daily while Tori is on tour — and You. Lots of interesting stuff!
Matt Chamberlain has updated his website again and says that he has completed tracking Tori's new record:
Hello—-just finished tracking the new Tori Amos record out in Cornwall England. It was a really fun and intense 3 weeks of non-stop playing, eating, playing, sleeping and playing. All I can say it that it rocks! I was really excited to put my new Ludwig drums to the test and they definitely sounded really focused, subsonic, full with a nice woody tone. I tracked a few songs with some 60's era ludwigs, some random Slingerland Radio Kings and the old trusty roundbage Gretsch kit from the 40's really helped on a few tracks. I also really got into using Ableton Live software quite a bit which I think it probably one of the most innovative and intuitive things out there for making long-form audio/electronic loops and phrases.
Thanks to Jenny for bringing this to our attention!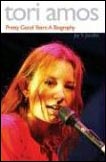 Amazon Germany is showing an alternate cover for the Pretty Good Years biography than other sites.
(Thanks to timmie for letting us know about this.)
Several people have asked us if the A Piano: The Collection boxed set is the "new album" Tori was reported to be working on.
No, it is not.
A new album is currently in the works; we expect it will be released sometime in early 2007 with a tour following shortly after.
Following up on the previous item we posted about an upcoming rarities box set, Undented has received a copy of the press release containing details of the set. A PIANO: THE COLLECTION, will be a five-disc, career-spanning box set consisting of classics, rarities, demos, B-sides and unreleased tracks. And yes, indeed, very exciting news for Toriphiles … Tori will finally introduce us to five very special songs: "Not David Bowie," "Zero Point," "Peeping Tommi," "Ode To My Clothes" and "Dolphin Song."
For all fans who've been wondering, the publisher has confirmed for us that Pretty Good Years is not an officially authorized biography.
It appears that the release date for the new Tori Amos biography, Pretty Good Years by Jay S. Jacobs, has been pushed back to June 30th.
Thanks to Mary Katherine for letting us know about this.
(Please note that the change of release date has been confirmed by the publisher.)
Matt Chamberlain has posted that recording on Tori's next album will be starting as soon as next week!
In his June 2nd news update, Matt writes:
Just packed up and and shipped a bunch of drums to be sent out to Cornwall England for next week when I start recording the new Tori Amos record—lots of recording and learning going on…...
Thanks to Robert Schrader for bring this to our attention.
And, just to recap the little we know about the new record (as all of this predates Undented), the first whiff of a new album came up in June 2005 when Tori played a new song durng the soundcheck of the Bonn stop on the Original Sinsuality tour. A couple months later, she confirmed in an In Newsweekly interview that she was working on new material but that the earliest it would be released would be 2007. Tori divulged more on XM Artist Confidential saying that the "warrior woman" inside her would come out more on the next record. Finally, in an interview Rolling Stone posted at the end of March, she talked a little about how the next record appeared to be a different new chapter and that we "hadn't felt this Tori in a while."
A reliable source has informed Undented that there is a Tori Amos "Rarities Box" slated to be released this autumn. At this point, details are sketchy at best, but we are told that it appears on Warner Music Group's digital release schedule and that the current release date is September 26th. Beyond that, neither our source nor we have any information about what its contents might include or if this will have a corresponding physical release as well.
One would hope for a comprehensive, multi-CD b-side and miscellaneous non-album track collection, packaged in a lovely hand-carved wooden box with copious liner notes and commentary, featuring several oft-mentioned but previously-unreleased songs to entice all but the most curmudgeonly of Tori fans to fork over their hard-earned dosh. However, that might be the ayuhuasca talking….
Whatever it turns out to be though, this is quite exciting news about something that many of us have hoped for for quite a while. And if anyone happens to have contacts or sources within the music industry, additional information about this would be quite welcome!
Stay tuned…