Support Undented!
Twitter & Facebook
Keep an eye on our Twitter and Facebook pages since we often post quickie updates there when we're on-the-go.
During tours, we do our best to cover setlists in real-time on Twitter. If you want to tweet a show in, just DM or @ us on the day and tell us to watch your stream that night.


Calendar
Tour Status
Tori will be touring in 2014 to support the release of Unrepentant Geraldines. The European legs runs from May through June and the North American legs spans July and August. We do not know if additional dates elsewhere will be added.
Other News Sources
Current Release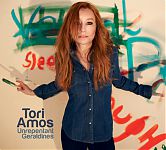 Unrepentant Geraldines (album, 2014)
Release Dates:
May 9 - Germany/Netherlands
May 12 - UK/France
May 13 - North America
May 16 - Australia

Recent Releases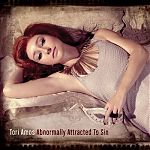 Abnormally Attracted To Sin (album, 2009)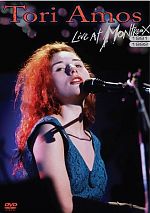 Live at Montreux 1991/1992 (DVD, 2008)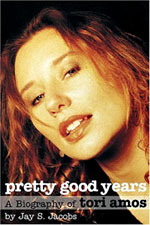 Pretty Good Years
(bio, 2006)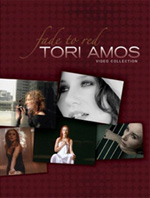 Fade To Red
(DVD, 2006)

Cherries On Top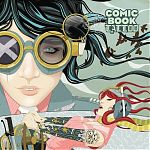 Comic Book Tattoo (book, 2008)

News: TV/Radio/Web
Be sure to check out our other sections, Tour and You. Lots of interesting stuff!
Thursday, April 19, 2007 | 16:53 UTC
| Posted by
Beth
|
Releases
,
TV/Radio/Web
Entertainment Weekly offers a quick review of the "Big Wheel" video":
Perhaps there's a subliminal message embedded in the pixilation technique Tori Amos uses to animate herself in her new video for "Big Wheel," but I've now played it three times in a row, and would definitely play it again if I wasn't worried about driving my coworkers absolutely batty. (Oh, who am I kidding? Again! Again!) Seriously, though, aside from a mix of saucy-dame outfits and a few simple props — a cigarette holder, a martini glass, a chicken, to name a few — the clip couldn't have cost much. And yet it doesn't look low-rent at all. Not only that, but the song's a winner, too. I mean, if you're going to shout letters over a thumping piano line, "I-I-I am a M.I.L.F./Don't you forget" kinda beats "This s—- is bananas, B-A-N-A-N-A-S," no? But don't take my word. Click here to check out "Big Wheel" for yourself, courtesy of the good folks at Yahoo Music.
We don't necessarily agree with EW, mind you, but we're glad this video is making some people happy. Kudos to Roel and Lenore for passing this our way.
Wednesday, April 18, 2007 | 10:51 UTC
| Posted by
woj
|
TV/Radio/Web
Zegut has posted photos from the session Tori recorded at the RTL2 studios in Paris. on April 17th. The Zacoustics session will be aired on RTL2 on Thursday, May 3rd between 10 and 11pm Paris time.
Wednesday, April 18, 2007 | 04:34 UTC
| Posted by
Beth
|
Releases
,
TV/Radio/Web
The Yahoo Music Video page is now showing the video for "Big Wheel." Even though this song is sung by just one member of the Posse (Tori), all the ladies are here in full swing. Check it out.
Keep on rolling, SortaLucifer and Speedbliss!
Wednesday, April 18, 2007 | 01:03 UTC
| Posted by
woj
|
Articles
,
TV/Radio/Web
Dylan told us about a two-minute video of Tori talking about the recording of "Big Wheel" on the WE.tv video player. (WE is an American cable network aimed for women. ) A quick search of the site reveals a Q&A with Tori about American Doll Posse and, you guessed it, a link to Epic's ADP contest.
Jump the fold to read the interview…
Tuesday, April 17, 2007 | 16:20 UTC
| Posted by
woj
|
TV/Radio/Web
Mina writes in to let us all know that Toril will be at French radio station RTL2 sometime today. This information was posted on programmer Zegut's blog where he says she will be doing an acoustic performance during the afternoon on the 17th. Mina speculates that the performance will be on his program Pop Rock Station since he posted the news.
UPDATE: Zegut posted on his blog to announce that Tori was in the RTL2 studios today recording a session for Zacoustics. The session will be aired on May 3rd and he will be posting pictures from Tori's visit tomorrow, presumably on his blog. Pop Rock Station airs from 9pm to Midnight.
Monday, April 16, 2007 | 20:19 UTC
| Posted by
Violet
|
TV/Radio/Web
Live video of Tori performing "Beauty Of Speed" for Spijkers met Koppen on April 14th, 2007.
Someone has since added a clip of Tori also performing "Almost Rosey":
Thanks tmosaori and speedbliss!
Monday, April 16, 2007 | 18:07 UTC
| Posted by
Beth
|
TV/Radio/Web
Tori is scheduled to appear on the UK television program Loose Women Thursday, April 19 at 12:30 p.m. It's unclear whether she will perform or chat with the hosts, but fans are speculating it'll be a little bit of both.
In other UK news, radio listeners can vote to earn "Bouncing off Clouds" a place on Steve Lamaq's "Rebel Playlist," a regular feature on the 6Music channel. Three tracks are nominated each week and the winner will be played in full on the show.
Cheers to Mel/deadcanary, Lucy, Heather, Agnetha, and Rich for the news!
Monday, April 16, 2007 | 17:13 UTC
| Posted by
Beth
|
Releases
,
TV/Radio/Web
Eagle-eyed Liana noticed that Epic's Web site is offering a contest where visitors click on the TV graphic to see the video for "Big Wheel" and could potentially win a copy of American Doll Posse. Clicking on the TV doesn't really do anything at the moment — but Yahoo claims they are going to premiere the video on Wednesday, April 18, so fans should be able to see it soon, one way or another. Stay tuned.
Update: Looks like several other websites are running similar contests. Two that we've found so far are Buzzsugar and Blogcritics. If anyone stumbles across any others, give us a shout!
Sunday, April 15, 2007 | 21:54 UTC
| Posted by
woj
|
TV/Radio/Web
2007, Australian radio station JJJ's new music program, aired a couple tracks from American Doll Posse on Sunday, April 15th. The program kicked off with "Big Wheel" and closed with what appears to be the premiere of "Body and Soul". The program is archived on the web for the next week and can be streamed in Real Audio and Windows Media. Cue to about two minutes before the end of the stream to tune into "Body and Soul". Unfortunately, the timing on their archive is a little off and the streams end before the end of the song, but the minute or two that can be heard is very tantalizing!
Saturday, April 14, 2007 | 23:14 UTC
| Posted by
woj
|
TV/Radio/Web
Tori was on the Dutch radio program Met het Oog op Morgen on NOS Radio 1 today. She performed two songs — "Father's Son" and "Leather" — and also spoke with host Stephan Sanders about the origins and natures of American Doll Posse and the upcoming tour. The entire show is archived in Windows Media and is also available as a podcast. Tori's first segments starts just before the 19 minute mark and the second segment around 33 minutes in.
Update: Frank has added mp3s of this performance to the same page as his recording of the Spijkers met Koppen appearance.
Update: the show has been added to the program's podcast. Download the mp3 here.